If you haven't heard or read, this month launched our premiere scrapbook challenge. The kits sold out in a matter of days, and the store was a buzz of activity as the contestants brought in their layouts for judging. It was a tough choice - all the entries were great and we thank all the challengers who joined us. Here's a picture of the display showing all the entries.
So now it's time to announce the winner. We did publish a email newsletter earlier this week announcing the winner to this first challenge and she's already received and spent her gift card!!
Without further a due - the winner is Brooke Magee - here's her winning layout.


Again we thank each contestant and to show our appreciation we've decided to post each entry for your viewing pleasure. Pictures are posted in no particular order...
Joan T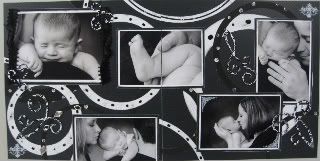 Naomi C
Pat C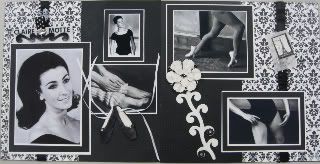 Kate W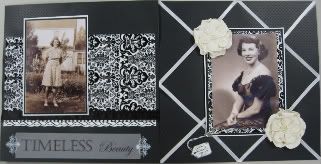 Kara J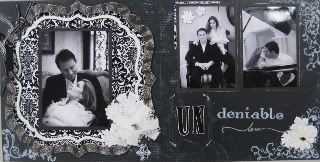 Sheryl L
Kay S
Jolene T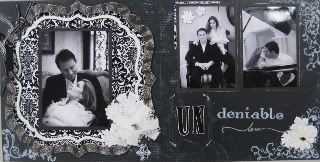 Sheryl L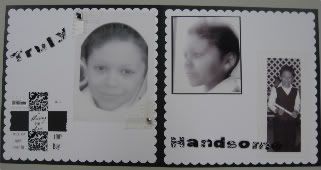 Nancy G
So now that the first challenge is finished and the winner as been rewarded its time to think about the next one. We're ahead of the game and already have the kits prepared. 'Think Green' is the challenge title for April and we are already taking pre-orders. There are a few spots left so make sure to call the store and reserve your kit before they're gone. Participants will be able to pick up their kits on April 1st. - Good Luck everybody!
Speaking of being ahead of the game, we've had our April class calendar available for about a week now and samples are displayed in store. We have added some new classes to our line up including a Cricut 101 class giving you an introduction to the cricut machine and a stamp camp featuring rubber stamps from Close To My Heart.
Sheryl Levinson
will be teaching you how to make a really creative card holder with four cards. This class is exclusive to our store and will not be taught again. The finished project will make a great gift if you're able to give it away...
Till next time - good night and have a great weekend.